Monday Feb 22, 2021
Milngavie vs. The Monorail - Revolutionary Transport Solutions From The Past!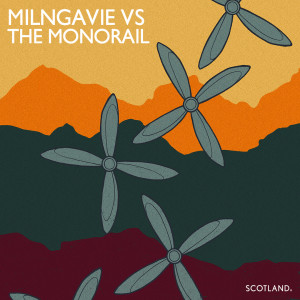 It is 1930. By gum, this invention is going to put you, George Bennie, on the map! Why? Well there's nothin' on Earth like a genuine bona-fide electrified six-car George Bennie Railplane System of Transport!
Don't forget to rate us ⭐️⭐️⭐️⭐️⭐️ and check out our social media here. You can also support us on Patreon here.
CREDITS: Written, narrated & produced by Michael Park. Additional voices by Leanne Milne. Music by Mitch Bain. Illustrations by Jamie Mowat.